Mission
Give children, young people and adults born with a cleft lip and palate the opportunity to have a quality and equal life through a comprehensive, accessible, professional and warm treatment.
Vision
Be the best comprehensive rehabilitation center for patients with a fractured lip and/or palate in the country.
With a clear purpose in mind
We are a foundation created in 2000 (District Health Secretariat Resolution No. 609 of July 13) with the firm intention of improving the quality of life of patients with cleft lip and palate (CLP) through comprehensive rehabilitation services provided with warmth and professionalism.
We consider ourselves a fissures lab (hence the name FISULAB) thatcures all kinds of fissures, whether physical, functional or emotional.
To this end we rely on the knowledge and expertise of our interdisciplinary professional team devoted to achieve full rehabilitation and social inclusion of our patients on an equal footing and opportunity basis.
WE HAVE THE COMMITMENT TO TRANSMIT KNOWLEDGE IN THE TRAINING OF NEW PROFESSIONALS SO THAT OUR MODEL IS REPLICABLE AND MORE AND MORE PATIENTS CAN BENEFIT FROM IT.
Our Values
They are our pillar in every action we take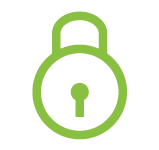 Commitment
We comply with the agreements made and seek solutions to the concerns of our users.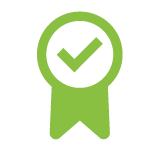 Excellence
We obtain excellent clinical, personal and family results at reasonable costs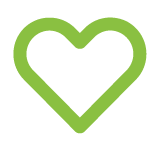 Sensitivity
We understand the particular situation of each patient and his/her family and offer the most appropriate solution that positively impacts their quality of life.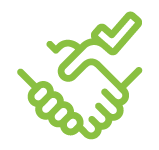 Respect
  We recognize the different ways of seeing the world, accepting and understanding them. That's why we work on the ability to listen, understand and value all people we interact with.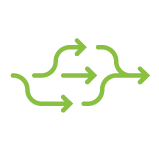 Flexibility
This is the ability to readily adapt to the different circumstances, times and needs of people, so as to ensure the quality of the treatment.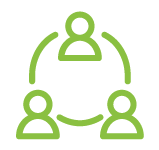 Teamwork
We all share the same goal and focus on its achievement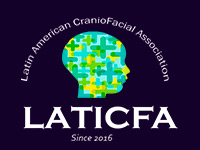 Latin American CranioFacial Association - LATICFA
In the context of the 2nd LATICFA Congress held on September 21, 2018 in Sao Paulo Brazil, Fisulab's director, Dr. Maria Del Pilar Echeverri Brando, was designated a member of its Board of Directors , which comprises career professionals representing the Latin American countries with the most significant work on craniofacial anomalies, including Peru, Mexico, Chile, Ecuador, Argentina, Brazil and for Colombia.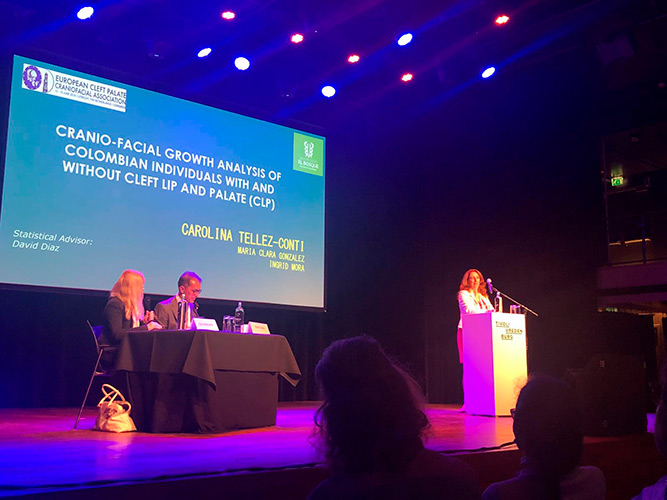 European Cleft Palate Craniofacial Association -EPCA
Fisulab
was present at the  
"EUROPEAN CLEFT PALATE CRANIOFACIAL ASSOCIATION -ECPCA" 
congress held in Utrecht, The Netherlands, represented by its orthodontist Dr. Carolina Téllez Contiwith her research on 
"CRANIO-FACIAL GROWTH ANALYSIS OF COLOMBIAN INDIVIDUALS WITH AND WITHOUT CLEFT LIP AND PALATE", 
which caused an impact due to the support and important size of the scientific sample it contained. 
científica
 que contiene.
Fisulab and Colombia are an example to the world as far as high quality management and care for CLP patients are concerned.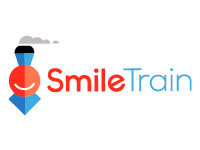 Smile Train
Fisulab's Plastic Surgeon, Dr. Juan Carlos Zambrano, was chosen among the top 200 plastics surgeons connected to Smile Train around the world, to visit Cleft Lip and Palate Specialized Centers associated with the CLP American Society, including Johns Hopkins Hospital in Baltimore, and Baylor College of Medicine.

Global Giving
Connects non-profit organizations, donors and companies in almost every country around the world, assisting nonprofit organizations in their access to the funds, tools, training, and support they need to be more effective.


American Cleft Palate-Craniofacial Association
Fisulab, a benchmark in Colombia. It makes headway in patient care and research for individuals with cleft lip, cleft palate and other craniofacial anomalies.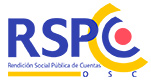 Rendición Social Pública de Cuentas
(Public Rendering of Accounts)